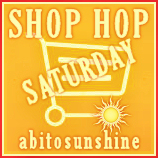 Saturday sure came fast this week. It's been an even busier week away from home for me. That with everything I was trying to do at home too.

As a reminder, Ruth, of abitosunshine asked us to make 5 "rock climbing" goals for our online earning efforts.
Here is the list that I've made:
1. Build a new squidoo lens each week as well as update at least 2 others.
2. Post at least 3 things a week to redgage.
3. Post 2 things a week into my etsy store and continue to move other things to my zibbet store.
4. Keep up with the reviews and regular postings to my blog.
5. Sew at least a little bit each day. (this goes with accomplishing goal 3)

I did get a new squidoo lens built again as well as updating at least 2 lenses. I really need to do more on squidoo to make the money there that I need to.

I did not make it in to redgage this past week.

I posted 3 new items to my etsy shop. I also did get a few things moved over to my zibbet store. I really needed to get it all moved over that has expired. I've done well on sales for the season...at least I am happy. Now if I could just sell some of the quilts I've made.
Here are my new listings---one is a repeat of washcloths replacing a set that sold this past week: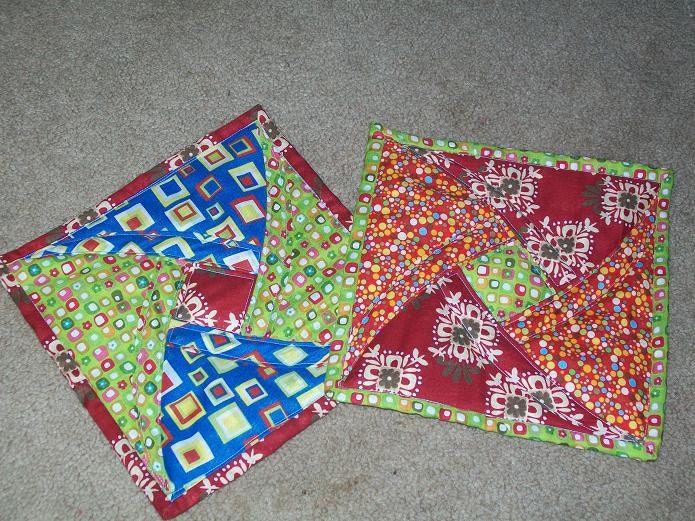 Hot Pads--Set of 2

I am keeping up fine with regular posts here on my blog--it's the reviews that I am having trouble with. I still have many of those to get caught up on.

I have not sewn a little bit each day either. This upsets me. I have been busy with Christmas wrapping and some decorating....and online parties. I joined Quilt Guild here in town and learned how to make the colorful hot pads that you see above. I so look forward to the monthly meetings and learning new things!
The Christmas Celebration online parties were Monday and Friday. They went well. We are still building back up after almost 2 years off from doing them. The next parties are the Sweetheart Celebration and start on January 30. I will have more information later, but if you sell online and would like more information on being a vendor, please contact me. These are a great opportunity for just $5 per 1 hour presentation time, to get the word out even more about what you are selling online.