As you recall, here are my goals:
1. Build a new squidoo lens each week as well as update at least 2 others.
2. Post at least 3 things a week to redgage.
3. Post 2 things a week into my etsy store and continue to move other things to my zibbet store.
4. Keep up with the reviews and regular postings to my blog.
5. Sew at least a little bit each day. (this goes with accomplishing goal 3)
I made goal #1 building a new lens and updating at least 2 others.
I did nothing with redgage---thought about it, never got around to it.
I just posted my 2 new things on etsy to make that goal for the week. Actually 3 things since I have 2 of the fabric bags.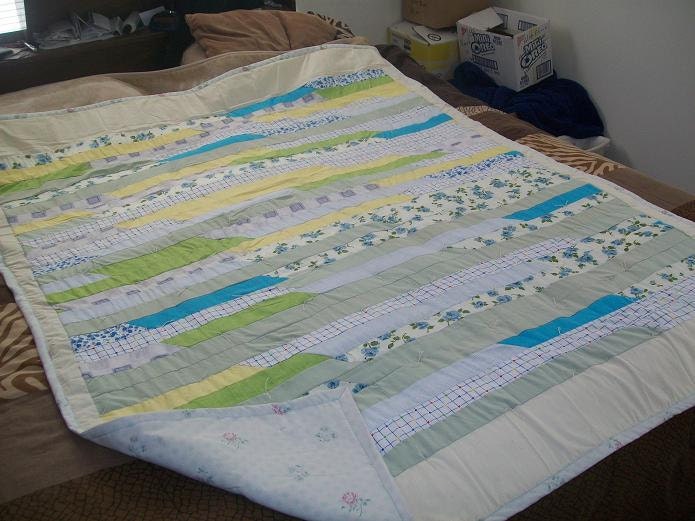 Quilt--Twin Size

Christmas Fabric Bag
I kept up pretty well with my reviews and regular posting to my blog. I still have several book reviews that need to be written though.
I didn't sew every day of the week, but pretty close! I was able to finish the fabric bags as well as the quilt. I'm working now on getting 2 more quilts started. I have 2 more fabric bags to sew. I have a baby size quilt and pillow set in mind.
I also listed 6 more books over on half.com.
Don't forget about the Christmas Celebration coming up! Early bird entry ends Tuesday Nov. 8 if you are interested in presenting as a vendor. You can sign up through Nov. 22 as well for the full price. I have to get in and get my times set.
I'm happy with what I accomplished this past week :)
Please click the button and follow along with us each week.