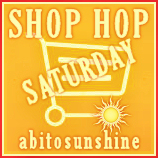 I'm working hard to get back in to the swing of things. Mostly I am working away on my crafts to keep getting them listed in my etsy store and such.
I do have 2 new postings this week. They are repeats of products already in my store:

Cotton Crocheted Washcloths Set of 3 in Billowing Blues

Save the Earth Fabric Bag
I have a couple of things lined up to list next week already as I work on some larger projects to get listed.
I am working on a quilt with flower fabrics, a new toothbrush rug, sets of double thick crocheted hot pads with matching coasters, and I have 2 table runners I want to get put together. I have one more fabric bag ready to sew and material enough to make 3 or 4 more of the Save the Earth bags.
On to the sweetheart Celebration---Monday, January 9, 2012 is the last day for get the early bird pricing of just $5 for a 45 minute presentation time. Hurry in and grab your spot! We are back on track on having these online parties and they just get better with each one and more and more know about them.