Scribbleprints on Zazzle
is owned by Gale and she really has a lot to offer with her designs.
A little about Gale and Scribbleprints:
She's been doing art since she was a little girl. She even considered becoming an art teacher at one point, but took another path. Her scribble designs, or "Scribbleprints" started as doodles during boring classes in high school and college. She would scribble in the margins of her notes and then fill the scribbles in with descending lines. She even had a few classmates ask her to draw one for them, but she didn't really do much more with them until years after college, when she started making shapes and patterns with them.
The scribble designs at Scribbleprints start as pen and ink drawings, which are scanned, cleaned up, and colored online
The rest of her art is just for fun. Ideas for her humorous designs just pop into her head. Most of those are inspired by her three children. She also dabbles in a little water color, such as the design on the water color flowers.
Gale was kind enough to send me some of her Red Satin
Ribbon
.
We plan to use some of it to make a ribbon hair barrette.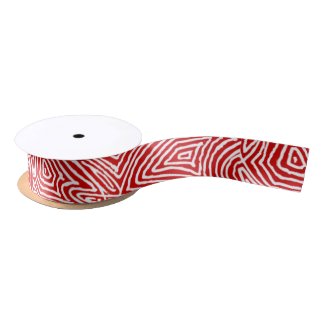 Scribbleprints Red Ribbon Satin Ribbon
by
scribbleprints
Check out more
Zazzle Ribbon
She also sent me some of the Water Color Flowers satin ribbon.
As you can see, it worked perfectly for the handles on the bag that I sewed for my daughter. She loves the
ribbon
, and her bag too.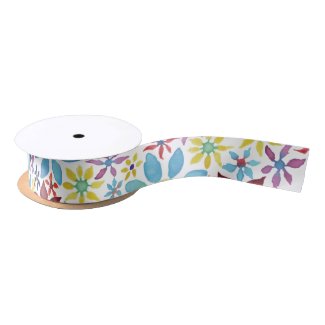 Water Color Flowers Satin Ribbon
by
scribbleprints
View more
Heart Ribbon
The ribbon is of a very high quality. It's available in 1.5 and 3 inch widths and 3 lengths.
She offers several other ribbons in her shop as well. In fact, Scribbleprints offers loads of choices in both products and designs.
Gale has been gracious to offer some of the Red and the Water Color Flower
ribbon
to one luck Marsha's Spot reader. Simply enter using the rafflecopter form below.
a Rafflecopter giveaway
Disclaimer: I received both ribbons from Scribbleprints to try. I wasn't compensated in any other way, but all opinions are my own. Scribbleprints is supplying the giveaway prize.