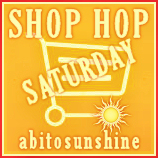 It's that time of year to really re-think goals...at least for most of it is.
After pretty much concentrating on Christmas the past couple of weeks, I'm more than ready to get myself back in to some sort of a normal routine.
There are my goals---not all having to do with "business"
1. Clean and re-organize my house--and keep it that way. This means putting things back where they belong, getting rid of excess that just isn't needed, and more.
2. Quit smoking---easier said than done, but something I really need to be able to accomplish.
3. Make my goal of reaching a minimum made online of $600 per month--this total includes the value of items that I get free for review and such.
4. To reach #3 I need to be active in squidoo each and every day. I need to keep up with working on my crafts and sewing daily. I need to learn about different affiliates and how those programs work. It also means better ways of getting the word out about the things I am doing online.
5. Learn to say no when asked to do things outside of the home. When I say yes, and doing so takes me away from home for hours at a time, my whole day ends up feeling like a waste. Of course there are exceptions but it's been crazy. Take me here, take me there.....
6. Each Sunday I am going to make a list of school assignments for Jasmine. These will be expected to be done by the end of the week. These will be things for her to do on her own, in her own time, but preferably the times when I can't be sitting one on one with her for schoolwork.
I'm sure there are more things that I can list that I'm not thinking about right now. No, I'm not going to go over this list in my blog over and over. I may occasionally talk about the goals in with my regular posting however.
So...let's see. I finally made it back into my sewing room 2 days ago after almost 2 weeks of no sewing. I still hope to make it in there tonight, at least for some ironing and cutting to get ready for sewing.
I did post one item in my etsy shop--another set of the billowing blues washcloths.
I want to tell you about the Sweetheart Celebration coming up. Time is getting close on being able to get your spot for just $5!!! Please click the button on the side for more information. I need to get myself better prepared for it.
I will be taking part in DNBuster and Friends Valentines Giveaway her blog. You may also click the button on the side to find out more information about that.
I have one current giveaway up for Natural House cleaners. If you haven't already, please enter to win.
I made a new page here on my blog. It's Hand Made in 2012 (linky). If you post with instructions on hand made items (including food), or you have made an item that you gave as a gift, please post to the linky. I want to see LOTS of link ups and lots of inspiration. Posts can be old or new, and do not need to be blog posts. They can be posts at hubpages, redgage, squidoo, gather, etc etc. You can also list you etsy or other stores where you sell hand made items.
I still have book reviews to catch up on here on my blog....music reviews and giveaways to get done, and more.
But, I am going to quit rambling for this week and spend the evening with my hubby for new year's eve.
Myspace Happy New Year Comments