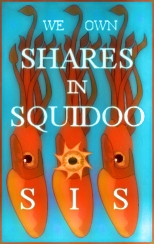 Last week I shared some of my favorite quilting lenses. This week I want to concentrate more on sewing in general.
I didn't own a sewing machine until about 4 years ago when m husband bought me a machine. My intention was pretty much just to make quilts, but I have learned to make some other things along the way. I am loving to sew and have even joined in on sit n' sew at the local quilt shop once a month. I'm on the look out for other small sewing groups I can join as well.
I want to start this week with a lens that is still about quilts. It's all about Quilts for Kids. I have sent the lensmaster a photo of the quilt I made for Quilts for Kids that she will be adding to the lens at a later date. I am also presenting Quilts for Kids at our guild board meeting tomorrow.
Quilts for Kids
These 3 lenses will help you get started with sewing!
*Beginner's Sewing Lessons--Learn How to Sew with Easy Projects and Online Tutorials*
Learn How to Sew: Machine Sewing for Beginners
Sewing Instructions; Sewing 101; Sewing Basics; Learn How to Sew
As for my own sewing, this week I am going to highlight my etsy lens. You will see some of my sewing items listed. I have a goal to keep this lens up as well as keep adding more and more to my etsy shop. I so wish we could delete sold or expired etsy items from the module over having to completely remove and replace the module on squidoo.
Marsha's Spot on Etsy
p.s. Please please feel free to pin my lens, or any of my items for sale over to pinterest :) Thanks!