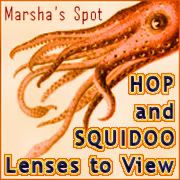 This week choose one or 2 of your lenses related to books to share in the linky. This can be any lens about books--book reviews, reading lists, top 10 books, etc.
Also share any blog posts you have done related to squidoo too. Even if it's a blog post highlighting even one squidoo link!
I look forward to seeing what is added this week.