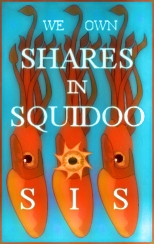 This week for sharing in squidoo, I would like to feature a squidoo lensmaster. I plan to alternate between a lensmaster and a subject.
I want to highlight lensmaster VAllain.
Virginia has become one of my mentors at squidoo. She has over 500 lenses! I can not imagine!
Many of her lenses are plain helpful to other lensmasters like these:
Easy Updates for Squidoo Lenses
What I Learned about Squidoo This Week
Newbie Lens-Making Mistakes on Squidoo
With over 500 lenses, she has plenty of lenses of interest for everyone! Here are just a few more that I would like to share today:
Crafts from Rags or Yarn
Vintage Household Hints
Making Gift Basket--Ideas and Supplies
Too Much Stuff, Too Much Clutter?
I am still busy updating away---no easy task for sure. This week I am going to share my top ranked lens. I am hoping to at least see it in tier 1 for a little bit as I've never had one there yet.
Helen Steiner Rice
Until next week I want to thank lensmaster Ruthi for putting together this blog hop. I look forward to seeing who or what other lensmasters highlight each week.
Click the button at the top of my post for all the information and to hop along.