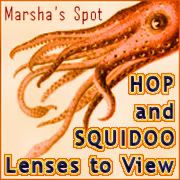 Happy Thanksgiving and a Happy Hanukkah too!
Short and sweet post today as I have to get to cooking :)
Let's try to share holiday related squidoo lenses today, along with any blog posts you have made related to squidoo.
Thanks so much, and again, a Blessed Thanksgiving to all.