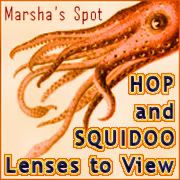 Since everyone has been busy fixing flagged lenses, I decided to make this week anything goes week.
Your choice on the 1 or 2 lenses that you share this week. Your favorites lenses, your lowest ranked, your highest ranked, the choice is yours. (I think I will link my top and bottom ranked)
Please link up any blog posts you've done this past week as well, no matter how many you may have written.
Thanks!