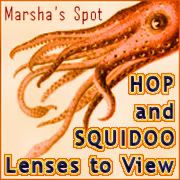 Good Thursday to all!
This week I am choosing history to be the theme.
There are lots of interesting pieces of history.
Maybe your lens is a specific date in history, maybe a specific time in history, maybe an event in history, maybe even teaching history. The list goes on.
Remember to link up any blog posts about squidoo as well as your lenses for the week.