Let me first day to everyone --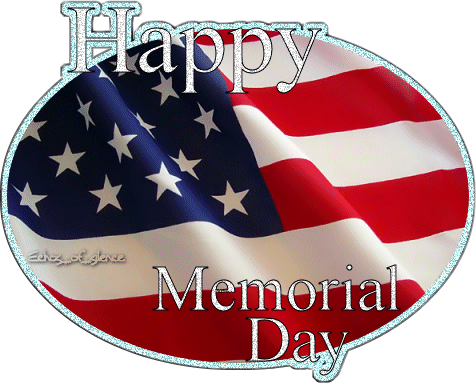 glitter-graphics.com
It's been a nice weekend visiting the graves of loved ones, and today going to my middle daughter's little town for their Memorial Day remembrance celebration.
It wasn't too bad of a week for freebies, especially since I am just getting started sending for them again.
I rec'd:
2 Time magazines
People magazine
Entertainment Weekly magazine
Samples of VCF birth control including $5 coupons
3 growth charts from the CDC
Ear Plugs from Macks.
Today I only sent for one thing:
Free Golden Road Brewing Keychain
You may want to check out this post!
2018 Memorial Day Freebies & Deals RoundUp
Until next week, Happy Freebie Hunting!
You might want to check out an earning site which is owned by a teamie friend of mine. He's done a great job putting it together and you can earn cash and gift cards with your points.