The double towel scarves aren't a WIP as I finished 6 of them this past week. Two are sold, 2 are listed in
my etsy shop
and the other 2 will soon be listed in my etsy shop.
I do plan on making more as I can.
I managed to get 8 more of the covered composition notebooks done for my Christmas gifts. Add these to the 9 I already have done and I have 18 more to get done for my goal of 35. No, I don't need all of those for Christmas, but do want them done to have a nice choice of who gets which one.
In this picture my son gets the fish because he loves to fish. My middle daughter gets the peace signs because that's who she is. My 4 yr old grandson gets the animals. My mom gets the roses, her favorite flower. I think my sister-in-law is getting the green meadows, and I know for sure that my brother gets one of the US print.
I have sit n' sew this week at the quilt shop. I would love to get back to working on my Arkansas Crossroads quilt, but I think I better be smart and work on the notebook covers.
Cool gift idea for the quilter in your life---I would sure love it!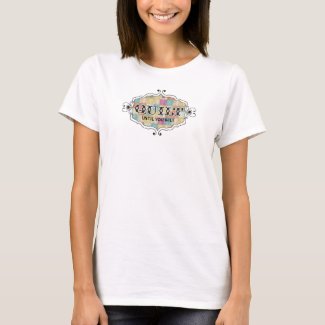 Quilting patchwork grunge quilter funny tee
by
KnittingandSewing
In the meantime, I link up with the following blogs:
Jo's Country Junction:
http://www.joscountryjunction.com/
KatieMae Quilts for BOM weekly linky.
https://www.katiemaequilts.com/blog/
I also would love to have these t-shirts!!