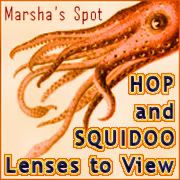 Hey hey hey! I actually did build a new lens this past week. It's a book review lens and is on the first book that I am done reading for my own challenge of reading 52 books in 52 weeks.
You can check out my post about my challenge over on bubblews if you would like.
52 Books in 52 Weeks 2014 Challenge
Waiting to hear back on Monday if I am chosen for one of those niche groups to build a lens in. That could be fun....and motivating to get them done too.
I do wish they would have had one just for any book reviews though. I will be doing a lot of those throughout the year.
I have to admit that I love the ease of building with the new formats.
What have you been up to with squidoo this past week?