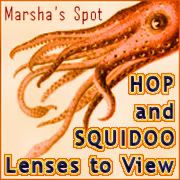 Again I have to apologize for missing last week! I had to drive out of town and pick up my middle daughter and bring her to town for her sonogram. She's having a boy!
With children on my mind, that is why I am making this week's theme children. Please share with us 1 or 2 of your lenses having anything to do with children.
Don't forget that if you have blogged recently about squidoo to also link those posts up as well!