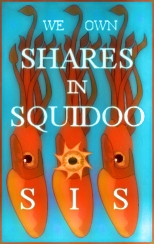 In keeping with my theme on homesteading, this week I want to talk about tiny houses. While looking through homestead lenses way back when, I seen a link for a lens about tiny houses. I have been hooked and intrigued with them ever since.
I've even subscribed to blogs and tend to get lost watching videos and reading about different tiny houses on a regular bases.
Here are 4 lenses that talk about them. Beware, you might get addicted to them too!
Guilty.....I had to stop and watch a few of the videos again before finishing this post. Hubby just said "I've heard that video before that you are watching now" ROFL Yes, when I've watched it a few times before!
For my own share this week, I ask that you help me with a click to this lens again. Instead of continuing to move up in lens rank, it's taken a "nose dive". Thanks!